Appearances by Angela Hunt





KFAI International Women's Day 2014
Hosted by: Marie Cooney


Telvision Appearance:
Read My Thoughts Part 1
Read My Thoughts Part 2
Featured in:
Featured in MCMC's Faces of Inspiration Initiative
Here is a sample list of Angela Hunt's speaking events:
Wed, Oct 29 Poetry Writer's Group, Minnesota Landscape Arboretum : "Write More Vividly by Using a Library" 11:00-12:30pm.
Tues, Oct 7 Open Mike Poetry Night, Chaska Public Library : bring 3 poems to share! 952-448-3886 6:30-8pm.
Wed, Sept 24 Poetry Writer's Group: "Writing metered and rhymed verse:" Chaska Public Library 952-448-3886 11:00-12:30pm.
Sat, Sept 20 "Who, What, Why, When, Where of Writing Poetry: Free verse Part 2" at Writer's Group, Chanhassen Public Library,952-227-1500, 10:00am -noon.
Sat, Sept 8 Minnesota Brain Injury Alliance Conference for Families and Caregivers: "Developing Brain Fitness Games and Resources." St, Paul Presbyterian Church 1-4pm.
Mon, Aug 25 (monthly 4th Monday) Story Hour for Brain-injured and Developmentally Delayed Adults 11:30am. Hour includes picture books with adult themes, science, music, craft, discussion.
Tues, Aug 5 "Jumpstart Your Inspirational Writing" at Heritage Bookstore, Pioneer Trail Shopping Center, Chaska, 10:30am-noon.
Wed, Aug 6 poems for Suicide Bereavement Support Group, Waconia 6-8pm
Sat, May 11 Minnesota PenWomen, St. Catherine's University. 9:30am reading "Memoir of a Civil War Veteran".
Fri, April 8 Minnesota Brain Injury Alliance Conference for Professionals. Exhilaration, Growth, Success", Earle Brown Center, Brooklyn Center, MN. 10:00-11:30am.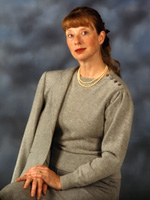 Angela Hunt holds a degree in the Psychology of Communications from Concordia University, St. Paul, MN, and is a grieving caregiver whose father recently passed away. She shares her time with her husband of 35 years, her grown children, grandchild, friends, and close extended family.