Am I Still Me? - Testimonials

"I am a [former] pastor who suffered a stroke two years ago who could still sing perfectly, but I was unable to remember my own name or to find words. After reading your poem "A Few Grains of Sand" many, many times, I got the courage to join the local Toastmaster's Group and just did a 30 second speech about wanting to learn to speak to groups again. [It was a very great encouragement!]"

Rev. Quam, Formerly Lincoln, NE, now Chaska, MN


---

"Thank you so very much for the copies of your books. I am the coordinator of an Elder Care Program. My role is that of a caregiver specialist for the caregivers of people over 60. I offer education, support, information, and public presentations. Many of my active participants in caregiver support and education groups have loved ones who have suffered a brain injury, have Alzheimer's, Parkinson's, or stroke disabilities. Your books will be made available to them through my ElderCare Library."

Donna Washburn, LIFE Office, Lincoln, NE


---

"This is the all-time best book I have ever read. It needs to be out there everywhere. I cried like a baby because it touched me so profoundly. I have had 3 brain injuries."

Barry Dorsher Chaska, MN


---

"I appreciate the amazing inspiration of your book. Thank you [for this therapy tool]!!"

Dr. Yael Rubin, Psychiatrist


---

"Thank you for Am I Still Me? My husband had a stroke; I particularly appreciate the questions for discussion in the back that we can work on together."

Carol, Chaska, MN


---

"I was really blessed by your book. Even though [my husband's] stroke is not "fresh", this is the first thing that has given me insight to how my husband is feeling about himself. Thank you."

Janet, Women's Ministry Coordinator, Eden Prairie, MN


---

"I like these poems because they give insight into the emotions involved in recovery. Therapists need all the tools possible, all the help we can get [to help our clients]."

M. Christianson, Physical Therapist, Delano, MN


---

"Real poetry for people going through real stuff."

Dr. Jim Thompson, Knapp Rehabilitation Center, MN


---

"It defines the challenges of the stages of recovery."

MaryPat Parker, Speech Therapist, St. Francis Hospital


---

"The poems touched me at a deeply personal level. I think they would speak not only to the brain injured, but to any patient who is facing a difficult recovery process."

Tammy Robinson, Patient Intake, Red Wing Hospital, MN, Car accident survivor.


---

"I was profoundly moved by your book. It helped me understand my husband's frustration with his changed abilities (hit by a baseball)."

J.P., MN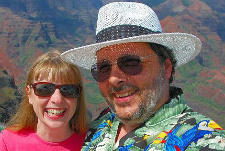 Angela Hunt is a reference librarian who suffered a traumatic brain injury February 14, 2005, and has achieved "a full recovery". Am I Still Me? is her second book since her fall.

Jim Hunt has enjoyed amateur photography and darkroom work since he was a teenager.